Employees are the strength of an organization! Keeping them motivated and happy is the key to success!
Employee engagement incorporates staff and employee satisfaction to establish a positive work culture based on mutual gains and relationships. Engaged and satisfied employees are motivated, loyal, and willing to stay with the company. Careful strategies can assist a company establish an engaged culture. Make your staff feel appreciated and valued by giving them opportunity, letting them express themselves, and listening to their ideas. Their passion and motivation will boost productivity, engagement, and success for the entire organization.
Passionate, loyal, and engaged staff is the key to producing quality output!
Our strategies will be extremely useful in sustaining your employee engagement!
How Can You Keep Your Employees Happy and motivated?
Keeping the employees happy and content is the best way to boost and sustain employee engagement. That covers the maximum part of our strategy. Several employee engagement activities and methods to achieve the engagement goal include,
Establishing a good relationship with your employees

Effectively communicating with them

Keeping them assured that their voices are always heard

Making them feel respected and valued

Encouraging them to express their views and ideas without any fear
Providing them with different opportunities to keep them focused

Investing in the well-being of your staff

Promoting equality and fair treatment

Creating an atmosphere of trust, honesty, and integrity
Outcomes of our Employee Engagement Strategy
Committed and motivated Employees

Increased focus and productivity

A sense of trust and integrity

Bringing employees together for better coordination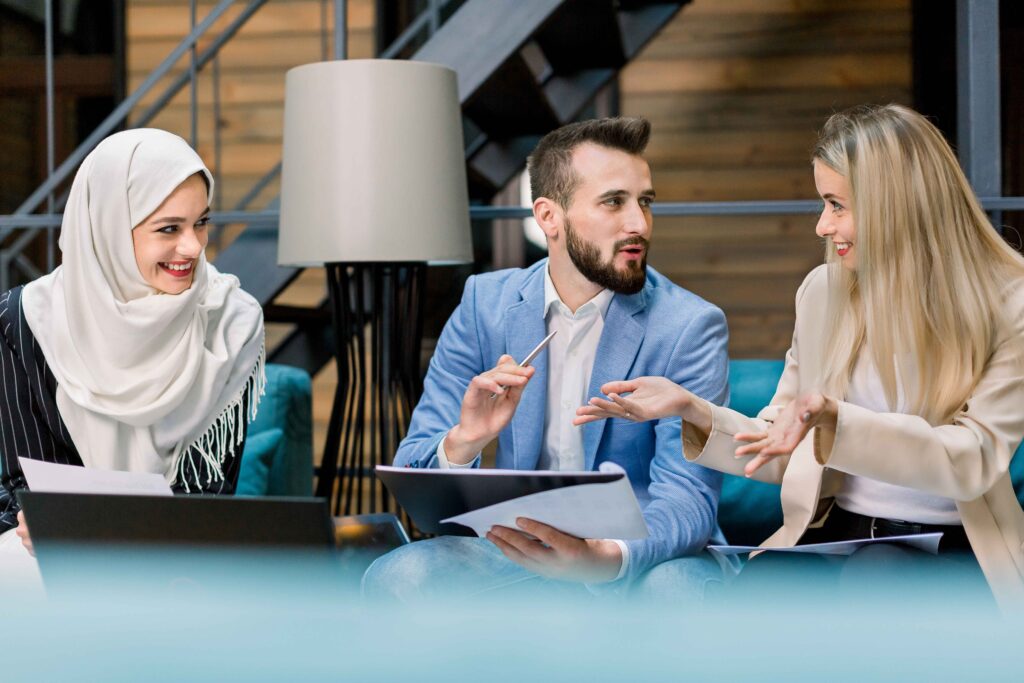 Have anything to discuss? Need HR Consultancy?
Facing any problems regarding your HR management? Talk to Us! We are here to help!